The Bird And The Bee - Please Clap Your Hand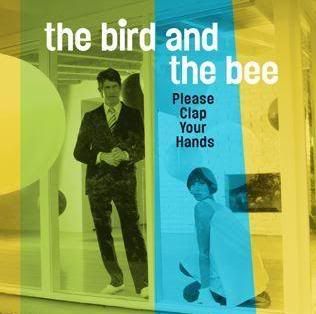 Il loro disco omonimo di inizio anno è tuttora uno dei lavori che più ho ascoltato e apprezzato in questo 2007. Si colloca, nella mia classifica virtuale, in seconda fascia , a lottare per il decimo / dodicesimo posto.

Oggi leggo che a settembre uscirà un EP dal titolo Please Clap Your Hands, EP in cui trova spazio anche la cover dei Bee Gees How Deep Is Your Love.

Altri due brani: Man e Polite Dance Song si trovano già sul loro myspace.

Cosa mi ha stupito dei Bird And The Bee è stato il passaggio su radio deejay di Again And Again qualche mese fa. Me lo disse la mia ragazza, chè io le radio non le ascolto dato che sono snob, e faticai a crederci.
Labels: music_news, music_pusher