Non sono un esperto, ma sono onnivoro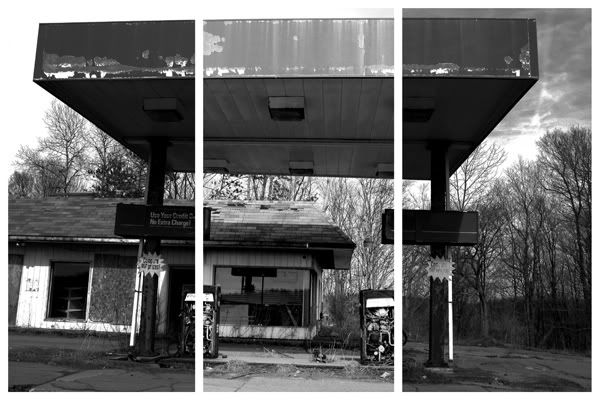 Dicevamo? Ah sì
, lungi da me considerarmi come un critico musicale o quanto meno un esperto, in compenso però sono un avido onnivoro senza apriorismi, ma soprattutto qualcuno d'estremamente curioso, quindi quando mi capita l'occasione ne approfitto per
veicolare
o
smazzare
(se preferite). Nel caso specifico non è una mia scoperta, tengo a specificarlo perché non mi piace attribuirmi meriti che non mi appartengono, comunque sia mi è capitato tra le mani -
thanks bro
- "
Behind the Barricade
" il terzo EP dei
TheTiesAndTheLies
, l'occasione è ghiotta e non me la lascio sfuggire... allora bando alle ciance e parliamo di musica, o se preferite
balliamo d'architettura
(cit.).
Dopo un primo triplice ascolto che mi ha positivamente sorpreso sono giunto a diverse conclusioni. Questi bolognesi hanno un suono pulito ed una modalità di composizione decisamente onesta, certo hanno uno stile e delle sonorità che si avvicinano agli Interpol e agli Editors, però non se la raccontano. Presentando un opera in quattro atti, che come nella migliore tradizione ha brani che si assomigliano e che compongono un unicum riconoscibile con un inizio e una fine.
Piccola digressione
: la ripetitività non è obbligatoriamente un difetto, anzi secondo me si può tradurre in una scelta di
coerenza
, e poi spesso e volentieri quando alcuni album presentano brani troppo differenti tra di loro viene mossa la critica opposta, quindi trovo veramente inutile far notare, come spesso accade, che "
i brani sono tutti uguali
".
Fine digressione
.
Siccome mi piace contraddirmi il brano che preferisco è ovviamente l'unico diverso, quello
senza titolo
, che non so perché, ma a me ha subito fatto pensare ai Trail of Dead e soprattutto all'ultimo doppio album dei System of a Down in particolare i pezzi che terminano
Hypnotize
cantati da Daron Malakian, ovviamente il tutto in versione
light
.
E qui concludo perché mi conosco e potrei continuare a sproloquiare per ore....
Tracklist:
1- Fall
2- August is for city lovers
3- Untitled
4- The bombs over town
Myspace:
TheTiesAndTheLies
Etichette: music_pusher, TheTiesAndTheLies